Waze Google Maps
Waze and Google Maps Users Get the Best of Both Worlds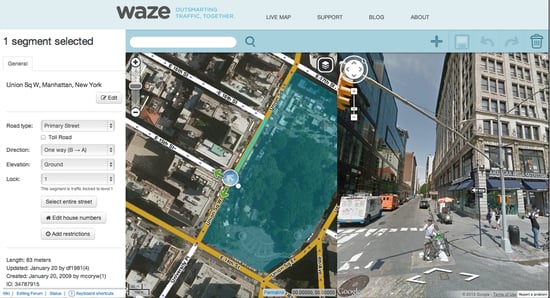 Our love affair with the recently Google-purchased Waze map app runs deep, and thankfully its new owner hasn't done away with the features that made it our number one commute companion. In fact, both Waze and Google Maps are borrowing pieces from one another to make whichever app users prefer more well-rounded. Waze now includes Google Search and Street View, to better identify those exciting places you're headed.
The Waze technology of real-time traffic conditions as reported by users will now be synced with Google Maps for mobile. People using the iOS and Android Google Maps apps will now be able to see the most current road conditions, construction delays, and accidents as reported through Waze in the US, UK, Mexico, and 10 other countries worldwide.
Want to be able to join the world of crowdsourced traffic and make the highways a little easier for fellow drivers? Watch the below tutorial on editing traffic data to start adding your hotspots to the Waze (and now Google Maps) community.