Wearable Balloon iPod Speaker
Wearable Balloon iPod Speaker: Totally Geeky or Geek Chic?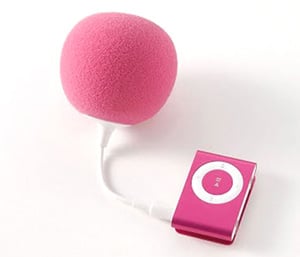 Billed as an on-the-go speaker that's comfortable too, the Balloon iPod Speaker ($35) connects with any iPod, but makes most sense when used with a clip-on iPod Shuffle. In the product photo, a smiling girl is wearing the speaker while riding her bike — a good use for the speaker since wearing headphones in certain situations can be dangerous. I suppose in the right color paired with the right outfit this would look OK . . . but I'm not 100 percent sold. What do you think?