Website of the Day: Before You Were Hot
Remember the legendary hotornot.com? After a hiatus lasting several years, the site seems to be up and running once again! Though most unfortunate souls ended up with their photos on this site as the result of a practical joke, there's no denying that the Internet fosters a whole lot of vanity. Now, another site is capitalizing on our sense of narcissism: Before You Were Hot invites users to submit an embarrassingly awkward childhood photo and story, along with a photo of their present-day, presumably hot selves.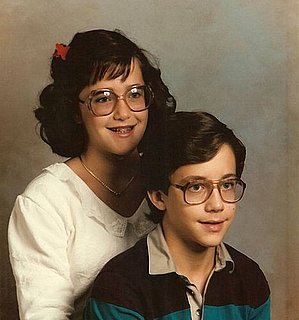 From awkward glasses to bad bangs to braces to bedrooms wallpapered with magazine cutouts of Hanson ("MMMBop" 4eva!), the "before" photos are a hilarious look back at the trends (and complete fashion mistakes) of yore. What sets this site apart from all of the other nostalgia-themed sites is that just after the break you can see how the awkward kid in the photo turned out. Whether or not you actually believe that all of the "afters" are, in fact, hot, the site is a great confidence-booster for your inner 13-year-old; don't worry, someday you will be happy with your appearance.
Do you have an interesting website you want to share? Create a PopSugar Account or log in to your account. Then join the Website of the Day group where you can post your favorite website! And you never know, it could be featured on GeekSugar! Here's a detailed guide to posting questions or posts to groups if you are new to the PopSugar Community.