Website of the Day: Catalog Living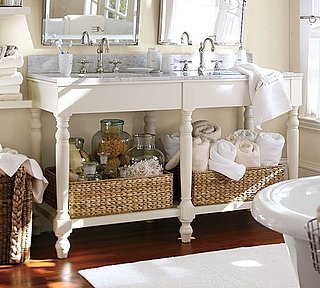 You know when you're thumbing through a catalog and start to feel slight pangs of envy knowing your house will never look like the setups in the photos? Now there's another awesome new Tumblr site that will bring you back to earth realizing that no one's house ever looks as styled as a catalog photo. Catalog Living is a hilarious compilation of images from catalogs captioned with funny, witty remarks mocking the details of each photograph. For example, the accompanying caption to this photo? "Oh dear, our Q-Tip decanter is almost 1/5th depleted."
Do you have an interesting website you want to share? Create a PopSugar account or log in to your account. Then join the Website of the Day group, where you can post your favorite website! And you never know, it could be featured on GeekSugar! Here's a detailed guide to posting questions or posts to groups if you are new to the PopSugar Community.