In San Francisco, we're finally getting sunny days, but it's not exactly sundress weather yet. How eager am I for sundress weather? I'm rocking sandals, if that's any indication. If you're following weather reports closer than a basketball fan is following March madness, check out my list of online services and sites that will tell you exactly when your Spring is coming.
Source [1]
Simple Weather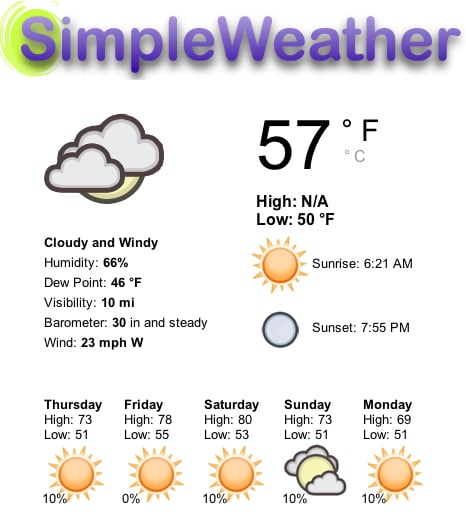 Simple Weather [2] uncomplicates the weather forecast and gives your local predictions in easy-to-understand terms and icons.
ForecastFox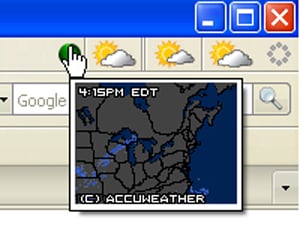 ForecastFox [3] is a Firefox add-on that updates you on weather developments from your status bar.
Is It Iced Coffee Weather?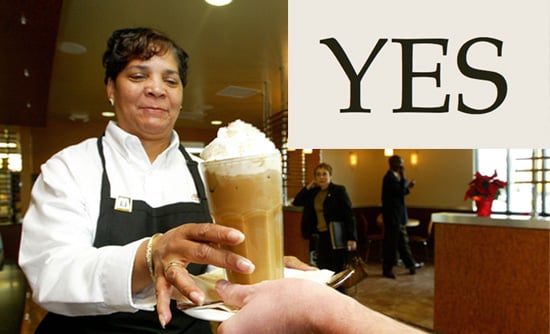 Type in your zip code, and Is It Iced Coffee Weather? [4] tells you if it's warm enough to have a cool beverage.
Text Google For the Weather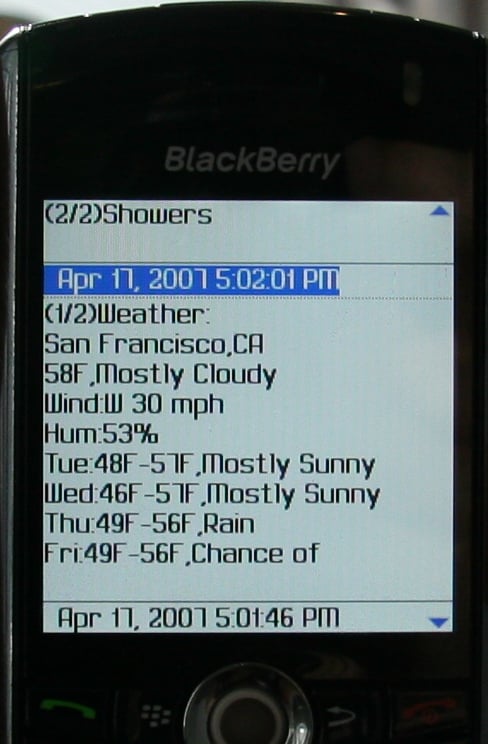 Here's an oldie but goodie, especially if you're not a smartphone user: Text Google with your zip code and the word 'weather' [5] and they'll text you back your forecast.
Haircaster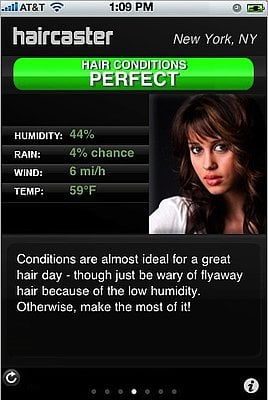 The Haircaster iPhone App [6] tells you what the weather is like outside — by telling you how your hair's going to react.
Weather in Your RSS Feed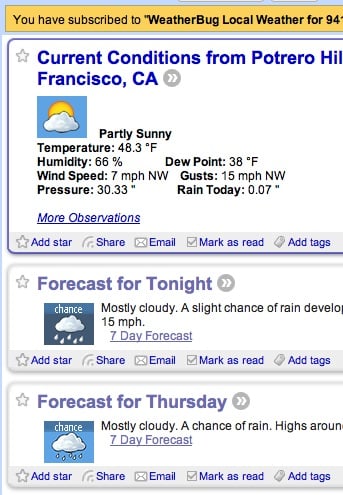 Really want to be up on the latest weather developments? Put the weather in your RSS feed [7], and get the latest with your other news.