Wedding Planner App
WeddingHappy Helps Plan Little Details For the Big Day
Brides-to-be who are planning their own big day need not be overwhelmed by all the little details. WeddingHappy (free, with in-app upgrades) for iPhone is a task management and vendor information app that takes charge of everything on a wedding checklist and then some.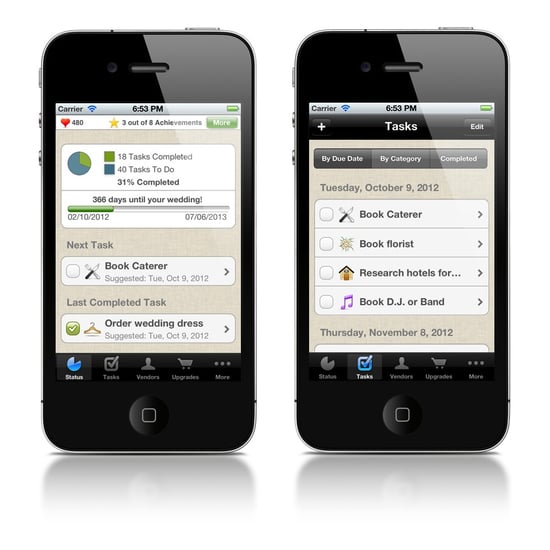 Enter in the planned wedding date, and WeddingHappy will build a custom checklist with suggested due dates to complete tasks like completing the gift registry or booking a florist. The main dashboard displays how much you've completed and what the next steps are, so you can quickly keep track of your nuptials's progress. Unlike many other apps, WeddingHappy can be used offline, which is especially useful when you need the address of the venue right away and your data connection is fuzzy.
The free version limits the number of tasks you can add to your list. The $3 in-app upgrade offers unlimited tasks plus a wedding day countdown. Exporting the entire schedule and vendor information to a printable PDF or CSV text file also requires a $3 upgrade. Either in-app purchase will remove ads.
Now that you've got the planning and organization under control, get inspired with new themes by Appy Couple or some creative ideas for a superhero wedding. And don't forget about these seven essential questions to ask your wedding photographer!