Wedding-Related Email Etiquette
3 Sticky Wedding-Related Email Etiquette Situations to Avoid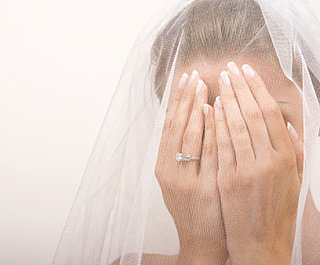 Have you or someone you know fallen victim to one of these bridal email etiquette situations? When you're dealing with a busy wedding party scattered throughout the country (or even just scattered across your town), digital communication is a must. It keeps all of the bridesmaids and other VIPs in the know and is a quick, easy way for the bride, maid of honor, or anyone else to communicate thoughts, ideas, plans, and other important info to many people at once. However, it can also create problems. When you're writing while stressed, it can be far too easy to misinterpret the tone of an email (since body language is nonexistent), and then it's open season on hurt feelings. Here, three sticky email etiquette situations to avoid.
MOH on a power trip. If you're involved in a wedding, you know there is an endless amount of parties, gifts, and expenses associated with them. While she may be trying to help, an overzealous maid of honor may become a little pushy — especially if she's a planner.
How to deal: If you're dealing with one of these types, it's best to keep your correspondence professional and to the point. If she demands an RSVP to a party invite or gift contribution, and you can't give her one just yet, be honest. Quickly explain your situation, apologize, and stand your ground. If it's appropriate (like, if you can't make it to an out-of-state shower), be sure to explain your position to the bride, too. Just keep any potential conflicts out of the communication you have with the bride — if you have beef with the maid of honor, better to deal with it just between the two of you.
Keep reading for more sticky wedding-related email situations.


The bride who "just doesn't understand why . . ." Stressed brides = stressed bridesmaids = potential for disaster. Emotions run high and feelings get hurt easily when you're dealing with close friends or family.
How to deal: If you're dealing with a major bridal freakout, try to address the matter in the most direct way possible. Many people choose to express frustrations over email, but if you're dealing with an extra-emotional situation, it's probably best to call your friend and smooth it over. Lack of emotion in written words can lead to miscommunication and hurt feelings. You may come across callous, or worse, passive-aggressive, if you adopt a super-professional, to-the-point tone with the bride. If she's upset and addresses you via email — even if you think it's ridiculous — pick up the phone. Chances are you'll work through the issue quickly and with far less back-and-forth than a long email chain.
The over-aggressive wedding planner. Running interference for your bride with a pushy wedding planner? Many wedding planners are part of a venue, so love 'em or hate 'em, they're yours for the day.
How to deal: Here's one time where it's best to keep contact super professional and best to correspond mostly in writing — you'll have a record of every direction, preference, and decision relating to the big day. Similarly, if you're helping the bride out by dealing with certain vendors, keep emails short, professional, and to the point. That way, you can ensure that all of the couple's wishes are met in writing.
Do you have a wedding-related email etiquette horror story? Did you defuse a massive bridal meltdown before it happened? Have you dealt with an impossible maid of honor? Please, commiserate!