Weekly Deal Site For Indie Music and Indie Designers
Website of the Day: 1Band 1Brand
Discovering new music is just as exciting as finding a new pair of awesome jeans. This theory is tested and proven on 1Band 1Brand, a new daily deal site spotlighting indie bands and designers.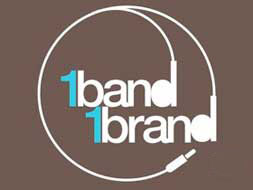 Each week, a new band and a new fashion label are highlighted alongside each other, giving you discount codes for online shopping and name-your-own-price deals on music (which you can sample ahead of time). Since music can inspire fashion (and vice versa), it seems that great care has been taken in deciding what bands and brands to feature on which days — I can totally see the connections between the two featured this week. Sign up for email alerts to get a heads up on the deals delivered right to your inbox.
Do you have an interesting website you want to share? Join the Website of the Day group and blog it for a chance to be featured on GeekSugar.