What to Do If My Email Gets Hacked
How to Apologize For Sending a Spam Email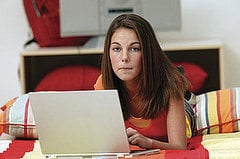 A few months ago an old email account of mine was hacked and started sending spam to everyone in my contact list. I've already posted a guide on how I handled it, but when the same thing recently happened to a co-worker, she was wondering how to appropriately apologize to friends and former colleagues that she hadn't talked to in years. Though you may be embarrassed, sending an email to let these people know that you are sorry is good form. See my top five tips on writing your apology email when you read more.
Send it! As much as you may want the whole thing to blow over, you need to send that email to your contact list to let your friends know that you've fixed the problem. They'll be happy to know that they shouldn't be expecting any more annoying messages from you anytime soon.
Personally reply to anyone who notified you about the spam to thank him or her. It's nice that they took time to alert you to the problem.
Use BCC. Yeah, everyone's email was already part of the list with 100 of your other not-so-close friends, but it's a nice touch to blind copy them when you send your mea culpa.
Don't "reply all" using the spammy email that was sent. Not only does it still contain everyone's email but this also means that you're resending a possibly unsafe link.
Don't use the opportunity to promote your newest online venture. It may be nice to reconnect with old friends and colleagues, but don't include a link to your blog or Etsy site. Your contacts are already wary about links that your hacked email has been sending, and probably won't appreciate any more possibly suspicious messages from you.
Got anymore apology email tips? Share them below!