What to Do When You Lose Your iPhone
Losing Your iPhone Doesn't Have to Hurt: 3 Survival Tips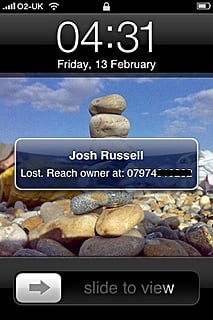 This weekend was not pretty for me — I lost my iPhone. Now that the initial panic has subsided, and the pangs of withdrawal are gone, I'm doing OK. I'm getting a new iPhone next week, and unlike my landline- and voicemail-only days, not having a cell phone doesn't mean lugging a roll of quarters and an address book around. Besides email, here's how I'm staying connected:
Gmail's "Call Phone" feature — Being able to make phone calls from my Gmail account is pretty amazing. The desktop VoIP client is free when calling any number in the United States and super easy to use. You just dial the number on a pop-up keypad and talk right into your computer. I've ordered food delivery, called a cab, and confirmed appointments using the Call Phone feature.
Video chat — Whether it's Skype or Gmail, I've been all about using video chat this week to call my friends, which is something I've never really done on the regular. This is especially cool when I'm video chatting with a friend who only lives a few blocks away. In the past, I would have just texted and lost out on the face-to-face time that video chat provides.
See what else I'm using after the break.
Temporary phone to the rescue — So I sort of fibbed a little; I really only had to live without a cell phone for four days. I was lucky to have a friend lend me her extra cell phone, which she keeps for visiting friends and family. Since adding an extra line is only about $10/month and the phone is usually included, I may do the same for the next time I lose, er, have family visiting. There are also a host of companies that offer "pay as you go" plans for times when you are in a bind.
Source: Flickr User @davestone