What Happens to NASA After Final Space Shuttle Launch?
New Horizons: What's Up Next For NASA?
After the conclusion of space shuttle Atlantis's final mission, NASA will roll the shuttle fleet into retirement, also grounding US-backed human space travel for the foreseeable future. Since the US does not have a ready replacement to send crews into space, US astronauts en route to the International Space Station will have to find transportation via Russian Soyuz space flights, which can cost up to $56 million per seat. NASA has been directed by President Obama and Congress to develop a capsule, the Multi-Purpose Crew Vehicle for possible future flights, though there are no concrete dates in place for its completion.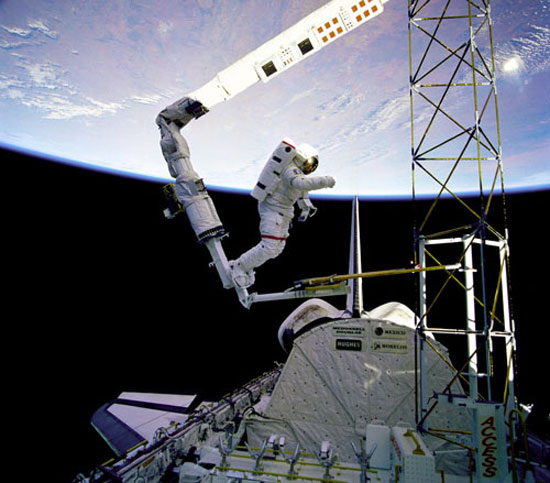 During Wednesday's Twitter town hall meeting, President Obama said he would like to see NASA focus on groundbreaking research including discovering new ways to live in space and send astronauts to galactic destinations like Mars, an asteroid, or further reaches of deep space. Unfortunately, the general public will not see the launch of new space capsules or missions for several, if not ten years or more.
The shuttle program may be coming to an end, but research and broader NASA missions have yielded technological findings that affected life on the Earth's surface. Click through for three recent uses of NASA technology at home.
Based on lighting technology developed for plant growth research on the space shuttle, surgeons have used Photodynamic Therapy to treat brain cancer with successful results.
Algorithms developed for the Hubble Telescope were used to improve the image processing techniques in mammography.
Miniature sensors that explore air on other planets for traces of life eventually led to the development of hand-held devices to detect explosives and chemical agents in combat situations.
Source: NASA