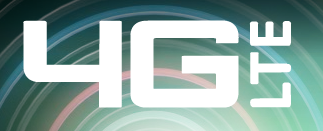 There's been a lot of buzz about the tweet heard 'round the world yesterday — Verizon's confirmation of Android LTE phones being prepped for their CES debut in January. But what does this all mean?
If you're not familiar, LTE (long term evolution) is Verizon's 4G network that is said to get wireless speeds up to 10 times faster than 3G (downloads at five to 12 mbps), and the company is hoping it can do a lot more than just stream your entertainment to your phone. Find out more after the break.
Sure, LTE will let you upload a photo in six seconds and download a song in four, but LTE is also paving the way to allow us to network our lives — from one chip comes the ability to network your home, your car, your electronic devices, and more. Verizon's LTE coverage is in a limited area now but is on track to be nationwide by 2013. And since there's only a limited number of devices that support Verizon's LTE network now, the prospect of new Android phones and tablets being introduced next month makes for a very intriguing CES, indeed.