What People Do While Driving
Study Finds People Sex, Text, and Game While Driving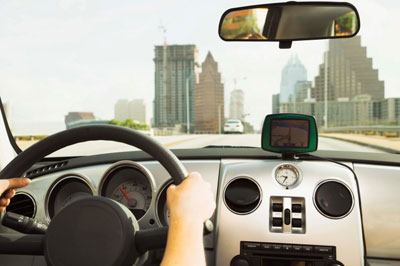 Unfortunately, the photo on the right is not a good representation of what people do behind the wheel. A recent study performed by research firm Lindberg International says that five percent of drivers play video games while behind the wheel. But wait, there's more — as shocking as this stat sounds, here's another: a whopping 15 percent of drivers admit to having sex while navigating a vehicle! Amazing!
The study surveyed 300 people (spanning countries like the US, Japan, France, and the UK), and while both of these activities can be pleasurable, they are both extremely dangerous pastimes while flying down the freeway at high speeds. Want to know what else participants do while driving? Find out after the break.


Here's how the rest of the data breaks down. While driving:
72 percent eat
28 percent kiss
13 percent apply makeup
12 percent read or write emails
10 percent read books
Granted, this study only surveyed 300 people in a total of six countries, but you can assume that the five percent figure would rise in conjunction with study participants. My suggestion? Put down your PSP (or DS, or cell phone, or . . . well, whatever) and concentrate on your driving. Your fellow commuters will thank you.