What Presents Kids Want in 2011
iGadgets Top American Kids' Holiday Wish Lists
Searching the web for the best gift ideas for the youngest recipients on your holiday shopping lists? Look no further than one brand — Apple. Turns out children's tastes don't vary much from the design-conscious adults in their lives when it comes to the perfect present, according to a survey by Nielsen that polled kids ages 6 to 12. Nearly half, 44 percent, to be precise, of all children polled said an iPad is what they hope will be hiding under wrapping paper this year.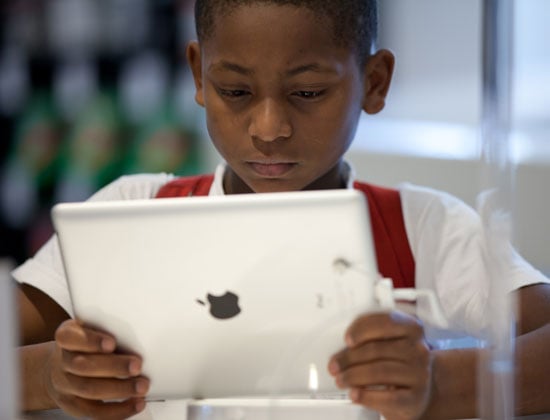 Apple's other mobile devices, the iPod Touch and iPhone, round out the top three gadgets on American kids' wish lists, showing just how loyal the demographic is to their brand of choice. Teenagers 13 and up also list the iPad as their number one must-have, but show their more, relatively, traditional side with a computer and ereader as their number two and three gift wants.
Of course, the products on these top three lists come at a price that may not fit all budgets. An iPad 2 starts at $500; the iPod Touch is $200; and both the Nook and Kindle ereaders are priced just under $100. Do you think kids' desired gifts of 2011 are extravagant or just right for the time of year?