What Would I Say
Cringe-Worthy Facebook Statuses You Won't Believe Are Your Own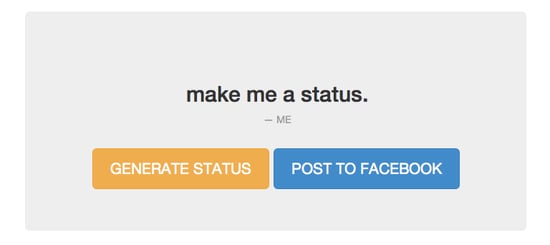 Coming up with a clever Facebook status is hard — really hard. Thankfully there's a new website that does it for you. The What Would I Say? app works like this: log in with your Facebook account, and the site will take every post you've ever published and jumble them together to create a somewhat coherent status.
The (brilliant?) idea came out of a Princeton hackathon last weekend and was created by graduate students who "drank a lot of coffee and Red Bull and thought of fun things" to program.
Give it a try, and you'll find it equal parts funny ("That phrase is so random but still makes sense if you know me.") and cringe-worthy ("Do I really post about my favorite team that often? Yikes.").
Past meets present in three, two, one . . .