What Is YouTube TV?
YouTube TV Is Officially Live in 5 Cities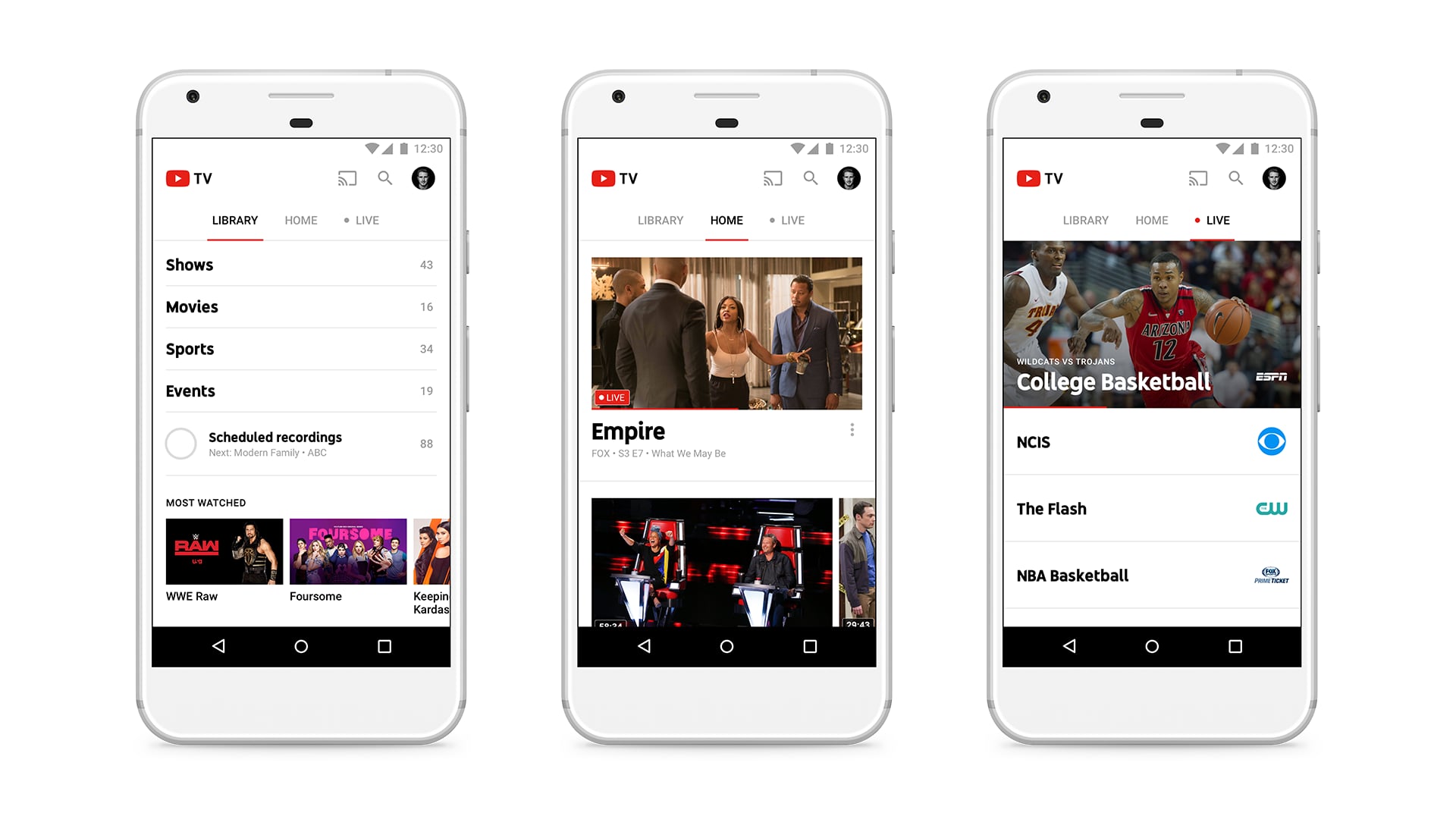 If you're on the fence about canceling your cable, YouTube is giving you one reason to finally do it. On Feb. 28, the company announced YouTube TV, a new streaming service that brings you plenty of your favorite cable shows for only $35 a month.
With your YouTube TV subscription, you get:
Live TV streaming: The service will include live TV from ABC, CBS, NBC, The CW, ESPN, CSN, Fox, USA, FX, E!, Bravo, and 33 other networks.
Localized news and weather reports: YouTube is partnering with local TV stations so that you can still find out the latest news that's relevant to you.
A family plan: In just one subscription, six people can be added to an account, each with their own personal DVR. Three people can watch at the same time.
Unlimited DVR storage: Record your favorite shows and never worry about running out of space! You can keep recordings of shows for up to nine months.
Watch across several devices: Watch on your TV, phone, or tablet or cast it with Google Chromecast or a Chromecast built-in TV.
Access to YouTube's own original content: A YouTube TV subscription lets you watch any of the original shows and movies from YouTube Red.
An amazing price: All of this is available for $35 a month. You can also add Showtime and Fox Soccer Plus for "an additional charge."
YouTube TV is now live in NYC, LA, SF, Chicago, and Philadelphia. If you're interested in finding out when it's coming to your area, you can sign up here. Still confused about what it is? Watch a video from YouTube ahead.