When to Delete Your Ex's Friends and Family on Facebook
Tech Dating 101: Should I Friend His Sister?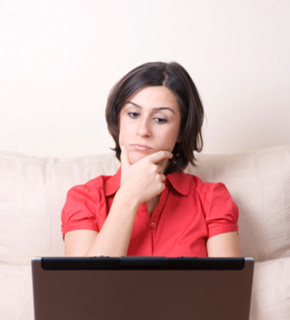 I met my guy's extended family for the first time over the weekend, and while it (thankfully!) went very well, I'm now stuck with a list of post-meeting tech related questions. First up: Facebook. We went to a party hosted by his sister, and as we said goodbye, she mentioned she'd post party photos on Facebook. I'd love to see them, but I'm not sure I'm ready to friend his sister. Not because I don't like her (I do!) or I'm worried about her checking out my personal information or photos, but because of other potentially bad repercussions.
I'd like to add a bit of a disclaimer to this post. Last time I posted a Facebook friend question, most of you responded by telling me Facebook friending and photo-tagging were no big deal, and that I may have been overreacting. But here's the thing: I do reserve Facebook for close friends because of all of the personal information that I share on the site — photos, status updates, links that I want to share with a closed network of people. So I am fairly discriminating when it comes to adding friends.
To hear about a few other reasons why I may be hesitant to invite his family to my Facebook circle, and to give your thoughts on the matter, just
.
The other troubling part about my situation is this: while I very much do not want or anticipate things ending badly between me and my guy, if something does happen, not only do I have to unfriend him, I have to unfriend his sister and family as well. In fact, technology can make a breakup much more painful. And my general feeling is, if it's going to be painful, I'd rather not do it in the first place.
My situation brings up another set of questions. What if you're friends with a sibling or friend's significant other, and they break up? Do you delete them as a friend? Wait for them to do it? Just block them? Ignore it? I'm trying to come up with a set of "rules" to use in this case, and I'd love your input.