Where to Buy an iPhone 4S on Launch Day
Where to Buy an iPhone 4 on Launch Day
Tomorrow is the day! The iPhone 4S is one hot item, selling over a million devices so far, with lots more hungry Apple fans ready to wait it out in line to get their hands on the latest Apple smartphone. If you didn't get a chance to preorder the 4S, don't fret — there are still several more options that will allow you to get the 4S on launch day. Check out the list below, and start planning your attack!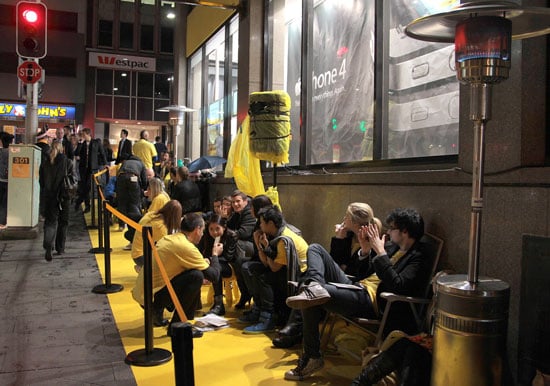 Apple — No matter which carrier you're going with, the Apple store will be stocked with iPhone 4Ss from all wireless providers. Doors open at 8 a.m., but be prepared for long lines and wait times. I suggest packing a lawn chair, sunscreen, and an umbrella, and maybe even a friend so you can make coffee and sandwich runs.
AT&T, Verizon, and Sprint — All three wireless carriers will be selling the iPhone 4S on Friday, with preorders getting reserved handsets first. Store hours vary by location, so check with your local store to make sure you're in line early!
Sam's Club — Members can preorder an iPhone 4S through Sam's Club (memberships start at $40 a year) while they're available, and your device will be held for you at the store. Open sales of AT&T, Verizon, and Sprint devices will take place while supplies last.
Radio Shack — Past years have proven that Radio Shack may not get a lot of phones in stock so you might be taking a risk by heading here. However, getting in line early will definitely help your chances, and they'll be stocked with devices from all three wireless carriers.
Target — Target will be selling iPhone 4Ss from all three wireless carriers. You can even trade in your iPhone 4 and put the money toward the purchase of a new 4S!
Best Buy — Best Buy will likely have plenty of iPhone 4Ss on hand, but be sure to get there early to make sure you get a device from the carrier of your choice.