Where to Find Free WiFi While Traveling
Stay Connected During Holiday Travel With These Free WiFi Sources
Heading out of town for the holidays doesn't mean you have to give up on checking your emails, surfing your favorite websites, or watching your shows on Hulu. If you're on the go, keep an eye out for these six places that offer free WiFi connections (and one big safety warning to go along with it).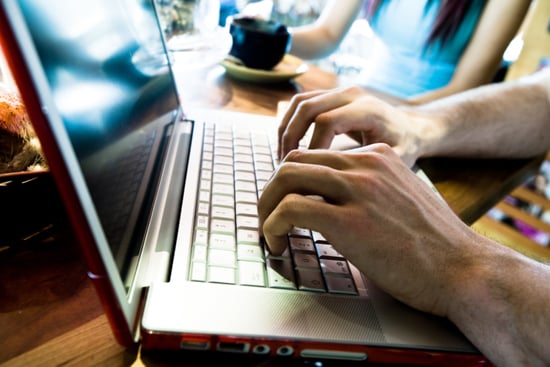 The Big Apple — New York City and AT&T partnered up to launch free WiFi service at 20 city parks across all five boroughs. While we'd like to imagine park goers enjoying computer-less moments, free park WiFi is a great excuse to "work from home." Just wear a coat while you're out.
Airports — Kayak created a handy guide of WiFi at US airports, noting which airports provide free and secure WiFi.
The golden arches — In most major cities it'd be difficult to not pass a steady stream of McDonald's, Starbucks, and other big name restaurants. Many of these chains offer free WiFi, putting the "value" in value meal.
Starbucks — Grab a cuppa Joe and some free Internet while you're at it. You can pretty much find a Starbucks on every block in big cities, and there are plenty to go around in smaller towns and airports as well.
The library — Oh, forgot about the library since you have a fancy pants ereader now? Well, if you're ever in need of a quick connection, head to your local library branch. If they don't have WiFi, they'll certainly have computers for you to log in.
Your hotel — You may have to fork over the dough to get online in some cases, but free WiFi is becoming a welcome perk at some hotels and hotel chains. Call ahead to see if your hotel offers free connections, and if not, the concierge should be able to direct you to a generous neighborhood coffee shop or bar with a free signal.
But remember, safety first! — Just as leaving your home network open and unprotected with a password can be dangerous, so is piggybacking on an unsecured WiFi signal in a public area, so steer clear of wireless networks labeled "Free Public WiFi," which can be dangerous if used. Hackers can create fake networks in hopes of stealing your personal information. Don't let them get away with it that easily!