Where to Find Geeky Guys to Date
10 Places to Meet Your Future Geeky Boyfriend
Here's a question every geeky gal wants answered: "Where can I meet a single geek?" For all the single ladies out there, here are 10 possible places to uncover scores of single geeks.
By the way, leave your other tech-related questions on our Facebook page, in the comments, or in our Ask a Geek Girl group.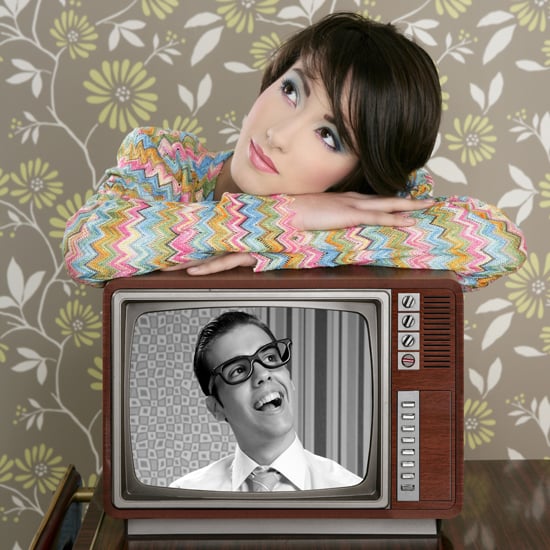 Neighborhood coffee shops — Bring a book or your laptop and hang out at an independent coffee shop several times a week. You're more likely to see regulars (aka good-looking geeks) at local joints than you would at a chain. For an easy opener, ask if you can share the table, then spark up a conversation.
Night classes — Whether it's a dance lesson, coding class, or novel-writing seminar, classes are a great place to meet a future brainy mate. Pounce on the opportunity to partner up with the cute geek in the room, whether it's to complete a project, study, or edit each other's work.
See the rest of the list when you read more.
Small music venues — Geeks love undiscovered artists, so check out small theaters where indie bands perform. The tickets are cheap and the potential to meet a nice geeky man is high. It's a win-win situation!
Geeky movie premieres — Have you seen a Star Wars movie line? They can go on for blocks and they're packed with movie buffs of the geek persuasion. Granted, you may have to wait awhile to see another Star Wars film in theaters, but we have plenty of comic book-inspired and sci-fi movies to look forward to.
Trivia nights — Many local bars host trivia nights, where you can show off your trivia knowledge of everything from Star Wars characters to the year the Internet was born. Impress a fine-looking geek with your quick wit and reflexes.
iPhone release lines — There are scores of tech geeks ripe for the picking in iPhone lines all around the globe. If you can stand them possibly being a little smelly (camping outdoors for days will do that to you), there's lots of opportunity to chat while you wait. Bring some classic board games, instant hot chocolate, and playing cards, and learn more about your fellow line mates while beating boredom at the same time.
Midnight movies — Theaters often screen cult films every month at midnight and the screenings attract a die-hard following. Dress up, sit with the regulars, and participate in the silliness, especially joining the crowd to scream out famous lines. Stay after to compliment a cute guy who's dressed in an awesome costume or to chat with other attractive audience members.
WonderCon and Comic-Con — Comic convention geeks are passionate, committed (how else would they be able to finish such elaborate costumes?), and love to have fun. Head to this year's Comic-Con convention ready to mingle: hit up some of the celebrity panels and strike up a conversation with a lone cutie, then go to the costume gala prepared with your own impressive outfit.
Techie art openings — Research interesting local artists in your area that combine their artistic and engineering skills. Think light shows, interactive galleries, or experimental films. Techie intellectuals with an appreciation for art tend to congregate at these events, and you can schmooze while sipping your free wine and viewing the exhibition.
Online — According to new research, 66 percent of Gen-Y daters know someone who found love online, and there are lots of dating sites on the web to choose from. From Cupidtino to DateCraft (the insanely popular World of Warcraft dating site), you're sure to find that special geek wandering the Internet. You may even stumble upon a geek worth talking to in forums and comment sections on your favorite websites. Keep your eyes peeled — they're out there.
Have some ideas on where you can find your next geeky date? Leave your suggestions in the comments!