Where to Recycle Electronics and Gadgets
Tips For Recycling Your Electronics
We talk all year about properly recycling your gadgets, but since we officially kick off Earth month today, it's the perfect time to remind you about the different ways to recycle, donate, and get some cash back from your old gadgets. It only takes a few minutes to help others and Mother Earth, so read on!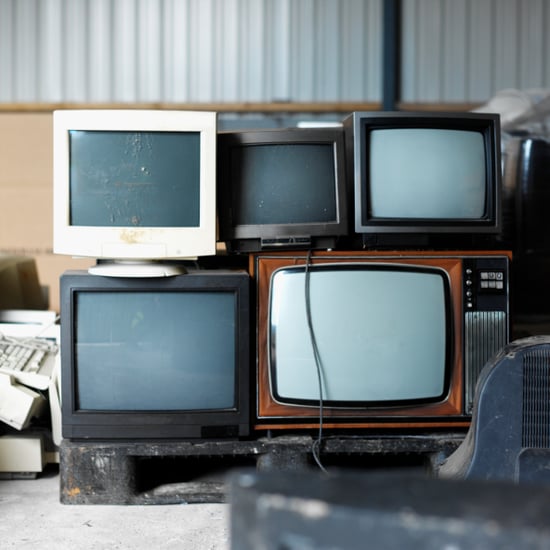 Find a location near you — To ensure electronics don't end up in landfills or otherwise improperly disposed, find a certified e-waste recycler near you, who can properly strip devices of their recyclable parts. 1800Recycling.com provides nationwide resources. It can also be as easy as searching Google or Yelp for organizations that will recycle and delete sensitive information from your goods.
Get some cash back with Ebay's Instant Sale — Just answer a few questions about the gadget you want to pawn and Ebay will give you an instant offer, even paying your shipping costs, so you can just click "accept" and go. Once you send in your tired gadget, Ebay will properly recycle it and deposit cash into your PayPal account. Easy, fast, and truly eases the stress on Mother Earth. How can you go wrong?
Trade it in through Verizon — This four-step trade-in process first appraises your device, makes an offer, arranges shipping options, and then pays you for your trade-in. Start the process online by choosing your device (either by list or by photo) and answer questions like, "Can the device make outbound calls?" and, "Does the display work?" Verizon then gives you a trade-in value, with the option to either accept it or decline it. Older models may be appraised at no value but give you the option to donate the phone to a charity in need through Verizon's HopeLine program.
Drop it off at Best Buy — Picking up your new phone from Best Buy? On your way out you can toss your old phone in one of its electronic recycling bins, along with any other computer or component items that are just lying around your house. A clean house is a happy house.
Sell it — My Boneyard makes recycling your phone a no-brainer: just register your phone online, then pop your phone in the prepaid envelope you'll receive in the mail, and send it back. You may even get a cash reward (that you can keep, or donate to charity).
Give it back to the manufacturer — Many technology manufacturers offer recycling of their own goods. Dell, Samsung, and Apple are among those that offer recycling solutions, and sometimes a discount on future goods, to customers.
Donate — Donate old computers to schools in need and charity organizations like Goodwill, which uses an online donation calculator to immediately show how the product will benefit the community.