Where to Report Online Scams and Phishing Emails
Where to Report Spam Emails, Phishing, and Internet Fraud
Internet safety starts at home, and while you may have a hacker-proof password, keep your firewall locked and loaded, and otherwise stay diligent to online scams, the truth is — sometimes spam, phishing, and fraudulent activity can slip through the cracks. If you suspect you've received illegal spam or phishing emails, or think you may be a victim of Internet fraud (by shopping online, or giving your info to a fake source), there are ways to report it so you can keep hackers and malicious thieves offline. Check out the resources below, as suggested by the US Government: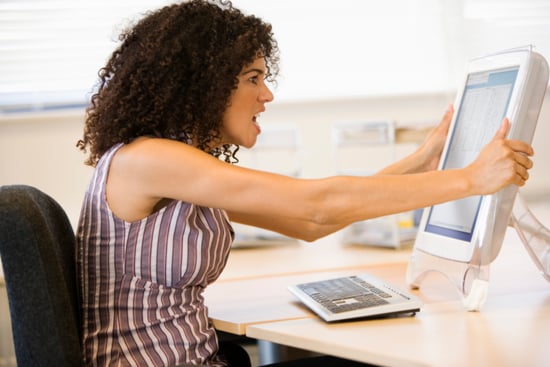 Hacking or a computer virus
If you suspect you've become a victim of hacking or have had a computer virus installed on your machine, you can report the incident to your Internet service provider (like Comcast or AT&T) or directly to the FBI.
Internet fraud
If you've been shopping online and think that you've been scammed, have had your identity stolen, or notice fraudulent activity, you can report the offender to the FTC for investigation, then check out the FTC's resource for what to do next and how to protect yourself.
Spam or phishing emails
If you suspect you've received spam or phishing emails (that are trying to scam you for private information like log-ins and passwords), forward them directly to the FTC's database for spam with the full header information, or send to the Anti-Phishing Working Group.