White HTC EVO 4G and iPhone 4
Would You Rather: White HTC EVO 4G or White iPhone 4?
The HTC EVO 4G is widely regarded as the iPhone 4's closest competition, and things are getting even more heated between the two now that it's been discovered that the EVO 4G will be released in white. Two powerful gadgets, one chic color.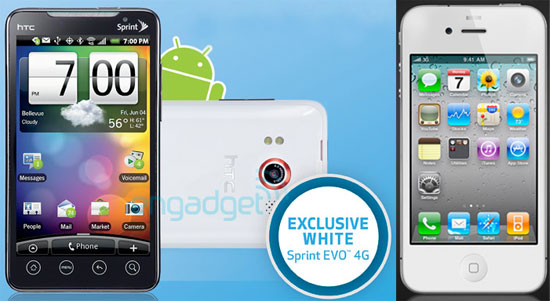 These two phones really do stack up to one another. However, there is one thing the HTC EVO 4G has that the iPhone doesn't: a release date. Best Buy is taking white EVO 4G preorders starting today for $199 (with a two-year contract), and it will be available for purchase on July 11. The white iPhone 4? Still MIA. So tell me — would you rather a white HTC EVO 4G or white iPhone 4?