White House Tumblr
Tumblr of the Day: Charts, Bo, and GIFs From the White House
Breaking news: the White House is now tumbling through the time-space continuum! Today, President Obama and crew joined Tumblr, where the White House will be posting officially sanctioned charts, inspirational quotes, pictures of dogs, and GIFs — just like the rest of us.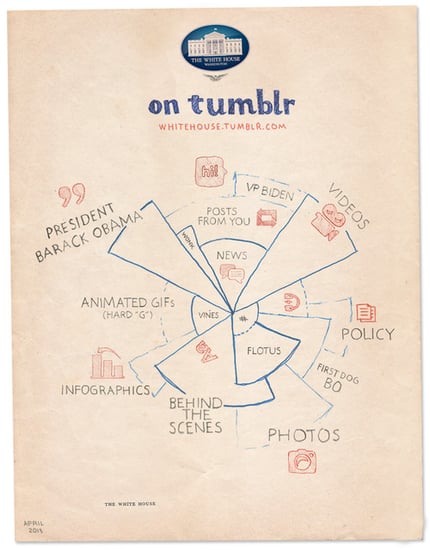 In its first tumble, the White House said it created a site on the blogging platform as a part of the president's commitment to making "this the most open and accessible administration in history." President Obama invites his fellow Americans to share and submit stories, questions, and tumbling suggestions.
We'll be anxiously awaiting more tumbles from the White House, but until then, follow POPSUGAR Tech on Tumblr for more of the Internet's most shareable finds!