White iPad 2
Apple Rumors: iPad 2 Image Leaked, Coming in White?
Rumors and speculation run rampant in the final few days before an Apple product announcement, and the iPad 2 event is no exception. Case in point: an image of a supposed iPad 2 bezel, coming in white.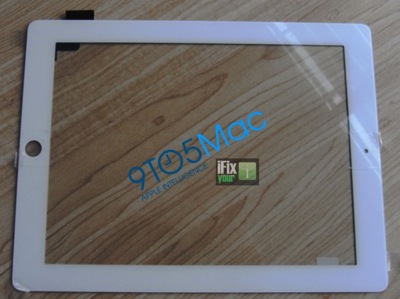 Now, I'm sure you know by now how I feel about the white iPhone (get here already!), but a white iPad 2? I'm not so sure this makes sense, especially since Apple has had such a hard time manufacturing the white iPhone.
Also notable: there was an image of what was said to be the iPad 2 making its way around the Internet this morning, but it turns out that this was just a fan rendering. It's pretty sexy though, so fingers crossed that the real iPad 2 comes close.