White iPhone 4 Rumors 2011-01-18 12:45:32
The White iPhone 4 Makes a Comeback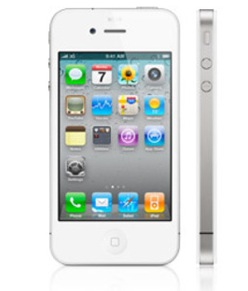 In recent days, it seems that the iPhone 4 rumor mill is again showing signs of life. While Apple has said to expect the lighter-hued iPhone this Spring, new evidence says that the white iPhone could be hitting shelves sooner than anticipated. Here, we'll walk through the white iPhone 4's comeback.
Check out the rest of the timeline when you read more.
The white iPhone 4 goes global — Just yesterday, the white iPhone was spotted in a German Vodaphone inventory system. Preparing for launch soon, or just prepping for the future?
Best Buy launching on Feb. 27? — Finally, just this morning, the white iPhone 4 showed up in Best Buy's inventory system with a Feb. 27 launch date. What's up with that?
What say you — are you still interested in buying a white iPhone 4, or have you moved on to something else?