White iPhone 4 Size Difference
Did the White iPhone 4 Gain Some Weight?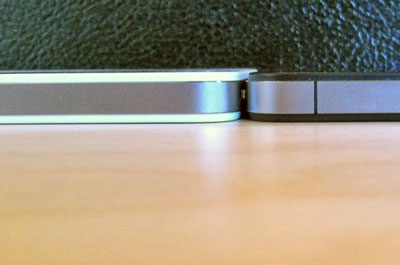 The white iPhone 4 was finally released this week and if you held out for the lighter-hued device, you may be in for a bit of a surprise — buyers are reporting that the white iPhone seems to be thicker than the black model.
While no one has yet complained of operational issues, it may mean bad news for case manufacturers as they would have to create three different sizes and shapes for the iPhone 4 (the Verizon model also has different button placement).