White iPhone 4 Spotted
White iPhone 4 Mystery Solved?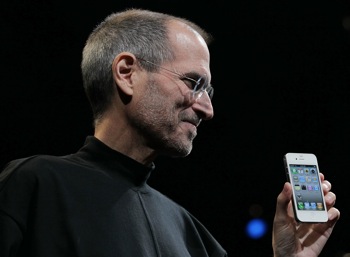 We've all been waiting for the white iPhone 4 to appear for months now, even appeasing our need for white gadgets with stand-ins. And although we know it's not going to happen, we're kind of half-hoping that Steve Jobs throws us a bone at next week's Mac press conference. He's gotta have some kind of update, right? Then again, maybe the mystery has already been solved.
An astute tech blogger spotted the white iPhone 4 in the wild last night and found out some interesting details about the fair-hued device. What's the holdup? Find out more after the break.
It's obvious that Apple strives for perfection, so it shouldn't come as a surprise that, according to the source, the white on the casing doesn't match the white of the home button, which is why Apple is delaying the release. Seems that previously reported rumors of paint jobs and manufacturing delays were pretty accurate, but maybe there's also time for an antenna fix before it hits the streets?