Who Uses Google+
Do You Use Social Networks to Find a Date?
Yesterday, we found out that Twitter users are "sexiest", but is that going to help you land a date? Probably not. Ladies, if you're looking for a place to network socially, try Google+. A new report shows that 42 percent of Google+ users are single, and a whopping 67 percent of them are male. Those are pretty good odds, especially for those living in NYC — almost four percent of Google+ users reside there.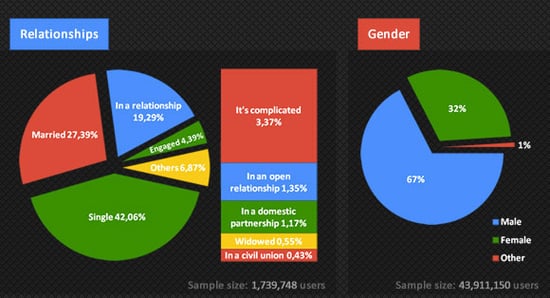 While Google+ isn't exactly a dating site, it is a great tool to spark conversations with people that share similar interests. I'm curious — have you ever used a social networking site (Google+, Twitter, Facebook, or otherwise) to find a date? Were you successful?