Why You Might Be Having Trouble Logging Into Twitter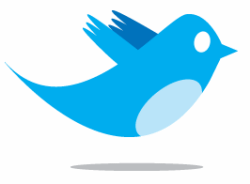 Twitter recently introduced some big changes to its service that may be affecting how you log into your account. The changes, which aren't visible on the surface, affect the way that third-party clients like TweetDeck connect to Twitter. In a recent blog post (and subsequent email to all 32 million Twitter users), the changes were explained. Find out what it means for you after the break.
If you use a third-party client to use Twitter, the way that program talks to Twitter has been changed. Instead of having the third-party app storing your username and password information, Twitter has switched to a system called OAuth that allows only Twitter to have access to your username and password. This way, each time you sign into your account, the app connects to Twitter without sending your password over the Internet. And if you change your Twitter password, third-party applications will recognize the switch with no more changes needed.
Each time you approve an application to access your Twitter account, that application will have no access to your password — ever. Twitter cites security purposes as the reason for the switch, which I certainly support.
While the change is positive, some users experienced hiccups during the process. If you have trouble signing into your Twitter apps, make sure you're running the latest version of the app or software — that should fix the problem. Happy tweeting!