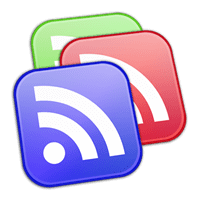 Fact: The Internet is overwhelming. There are millions of articles being published, photos being uploaded, status updates being posted, and tweets being tweeted every single day. An RSS reader can help you stay afloat and consume the Internet from one hub — whether you are a casual surfer who uses the web to catch up on email, news, and celebrity gossip, or a full fledged Internet junky who spends all day on Flickr, Facebook, and reddit. Most GeekSugar readers say they're already using a reader, but I am constantly preaching to unconvinced friends. And so, I dedicated this post to you uninitiated, on-the-fencers. Find out why you should hop on the train when you read more.


It Will Keep You Organized — You can organize your favorite sites into different folders, so all your tech blogs can go in one area and all your celebrity or fitness news sources can go in another. Readers are also great for research and keeping on top of intense densely-written websites you may have to read for work.
You Can Read News Offline — Most readers allow an offline option where you receive updates while online, and then read the sites offline, say during your commute to work or while on a plane. Here's a guide to using Google Reader offline.
You Can Access Your Reader Via Your Phone — With Viigo on your BlackBerry, you can have a full RSS reader on your phone, plus, once you become a registered user, you can specify your interests to receive customized alerts and updates. If you are an iPhone or other smartphone user you can easily access your reader via the web.
You Can Secretly Follow (Stalk?) Friends Online — Do you want to follow someone's updates on Twitter, but don't necessarily want them to see that you're following them? Or maybe you're reluctant to join Twitter, but still would like to see what someone is tweeting. You can actually add someone's Twitter feed to your RSS reader. You can do the same thing with personal blogs, Flickr accounts, or any web page that offers an RSS feed.
Share Your Favorite Stories With Friends — Most readers offer simple share options that allow you to click on a story and make it available to your friends or let you click on a button and send an email to friends when you come across that video. The sharing options are easier than copying and pasting the URL into an email and sending that to friends.