WiFi and Cellular Service in NYC Subway
Hold the Phone: NYC Subways to Get WiFi and Cell Service
Now that even airplanes have WiFi access, there are very few "dead zones" when it comes to cell and wireless service. But until now, there's been one place with very limited reception — and it may surprise you!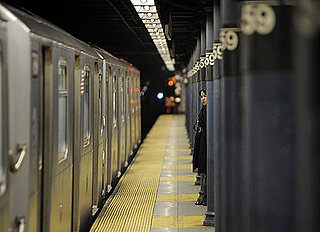 The New York City subway system has always been without WiFi or cell service in its subway tunnels and stations. Occasionally riders could find a signal in certain areas, but access underground was the exception — not the rule. For many New Yorkers, a wireless-free commute was a nice excuse to not check their smartphone every five minutes.
Now, that's set to change as subway stations and tunnels are set to be wired for WiFi and cellular service. For more details on the city's plans, keep reading.
Four different corporations are working together to wire all 227 of NYC's underground subway stations and tunnels, keeping riders connected not only in the stations but also between them as cars travel underground. Cell phones have worked on Washington DC's Metro for years, and they work fairly well on the San Francisco bay area's BART system as well. Transit officials in New York say that the project could take as long as four years to complete system-wide, with the best reception in the wider, heavily-traveled tunnels in Manhattan.