WiFi on My Flight
12 Days of Geek Tips: Find In-Flight WiFi
Want to stay connected and productive — though, hey, it's the holidays, treat yourself to some carefree web browsing — during flight time? Avoid the heartache of stepping onto an airplane only to discover it's WiFi-less by checking the online status of your plane in advance.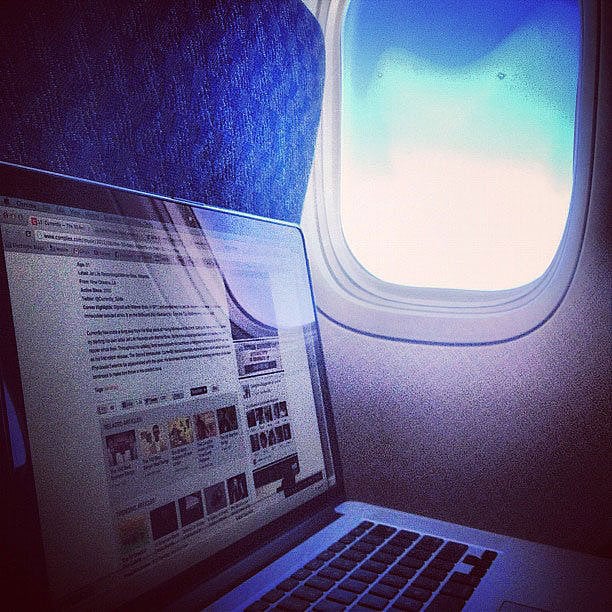 Before Booking
If you still have the opportunity to book a ticket, note your preference for WiFi on board during your search. Travel websites like Hipmunk and Kayak include whether a flight is WiFi-enabled in their search results. When choosing a ticket solely on this feature, though, do realize that technical difficulties could happen, and despite the promise of Internet, a spotty wireless connection is always a possibility.
Postbooking
When you're just curious of whether your plane will have WiFi, turn to SeatGuru for a breakdown of every airline's fleet of planes and which have WiFi. Cross-reference that with the plane information in your travel confirmation details to know that, yes, your American Airlines flight on a Boeing 737-800 does have WiFi capabilities.