WiFi Xoom Launching on March 27 in US
WiFi-Only Motorola Xoom Coming March 27
Does the $800 price tag for the Motorola Xoom get you down? Good news — a WiFi-only version of the Android tablet will be launching in the US on March 27 for just $599.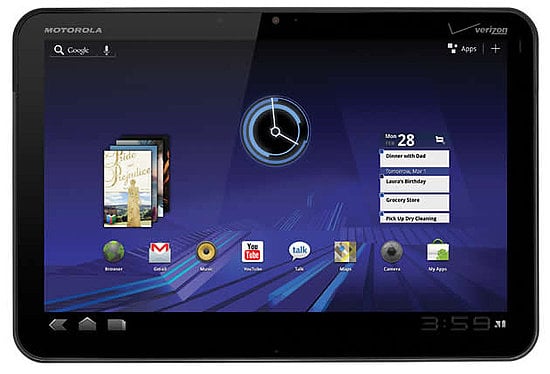 Running Android 3.0, the 10.1-inch tablet will be stocked with 32GB of on-board memory and come with all the bells and whistles of the 3G version (dual core 1Ghz processors, 1GB of RAM, etc.). Where can you get the new tablet? There are going to be plenty of retailers to choose from. Find out more after the break.
The Xoom will be available from several US retailers including Amazon, Walmart, Best Buy, Costco, RadioShack, Sam's Club, and Staples, which will all see inventory at the end of the month.
While the $599 price point is still $100 more than that of the iPad 2, the Honeycomb tablet is a nice alternative to the non-Apple buying masses. Will you be springing for a WiFi-only Xoom this month?