Wikipedia App
Wikiweb, a Better (and More Beautiful) Way to Explore Wikipedia
Wasting time on Wikipedia is a crime that we're not ashamed to admit. How else would we have found this totally trivial — but amazing — list of the handedness of US presidents? How else would Aziz Ansari have learned everything there is to know about Joe Pesci?
Jumping into a Wikipedia wormhole is a beautiful thing but, the truth is, the open-source, online encyclopedia is not. Wikiweb ($3) is an app for iPhone and iPad that takes all the content Wikipedia has to offer, and displays it in a clean, design-forward interface with fun animations.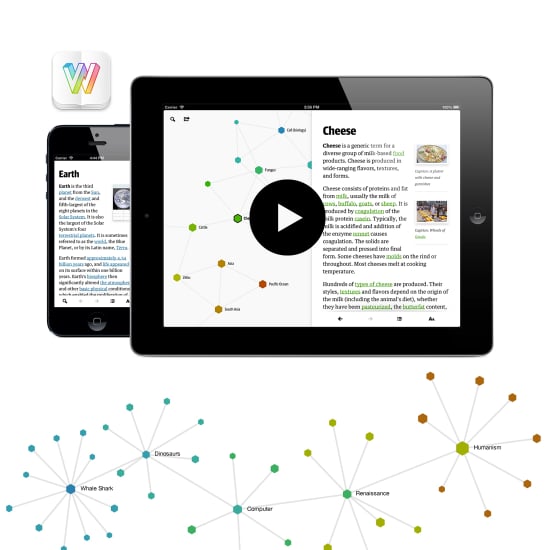 Wikiweb also enhances the knowledge quest experience by showing a web of how disparate articles are connected. The app shows different areas of inquiry and articles related to that field's history. Curious minds can investigate further by zooming in on high-resolution images, quickly swiping through different articles, or changing between 100 different languages.
So dig in, information huntsman! Download the app and go where your curiosity takes you.