Win an HP TouchSmart tm2 on GeekSugar
Win an HP TouchSmart tm2 With GeekSugar's Sex and the City 2 Giveaway!
The ladies of Sex and the City 2 are making their way back to the big screen on May 27, and I'm not only looking forward to diving into their fabulous fashion, decadent decor, and luxurious travel accommodations, but I'm fired up to see what they're rocking in the IT department as well. The HP TouchSmart tm2 is already quite the powerhouse in the fashion industry, and its fetching design proves that it can hang with the likes of Carrie, Samantha, Miranda, and Charlotte any day. But like the Fab Four, it's not all looks and no brains — the TouchSmart tm2 comes stocked with Windows 7, touch-enabled apps like Hulu, Twitter, and Skype, along with a 12.1 WXGA high-definition1 LED display, and powerful 1.3GHz Intel Core 2 Duo SU7300 processor.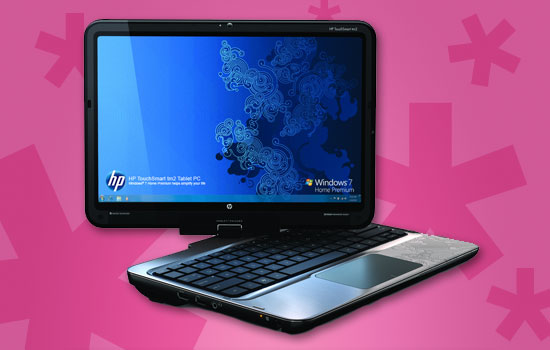 Want one of your own? You can win one with our latest giveaway! To enter, all you have to do is log in to your GeekSugar Community account and take this fun quiz of Sex and the City trivia. Plus, you can earn up to 15 additional entries by tweeting or emailing this contest to your tech-loving pals! If you're not already a member, you can register now, but get a move on — the contest ends on May 30. Check out the official rules here, and don't worry — it doesn't matter how you score, so get started!
This quiz has been closed and is over.
Results
The average score is 1.6 or 39%