Win a HP TouchSmart tm2 on GeekSugar
Last Chance to Enter Our HP TouchSmart tm2 Giveaway!
It's your last chance to enter our fab Sex and the City 2 HP TouchSmart tm2 giveaway on GeekSugar! In case you haven't heard, we're giving away a stylish TouchSmart tm2 that comes stocked with Windows 7, touch-enabled apps like Hulu, Twitter, and Skype, along with a 12.1 WXGA high-definition1 LED display and powerful 1.3GHz Intel Core 2 Duo SU7300 processor.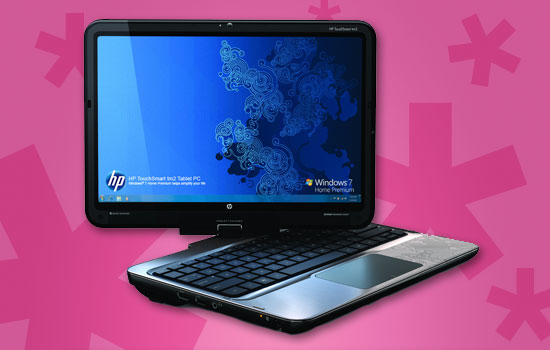 What do you have to do to win? Well, just head over to our entry quiz and answer a few fun Sex and the City-related questions (don't worry, it doesn't matter how you score) before 11:59pm PDT tonight. Check out the official rules here, then get a move on — your tm2 awaits!