Windows 8 Surface Price
A Hefty Price Tag For the Surface Pro: Is It Worth It?
The Surface tablet with Windows 8 Pro will cost quite the chunk of change when it hits shelves in January. This week, Microsoft announced that the 64GB Surface Pro will start at $899 (for comparison, the iPad Retina is $699), and the 128GB version will begin at $999 with a Surface pen included, plus the touch covers and keyboard covers, which are sold separately.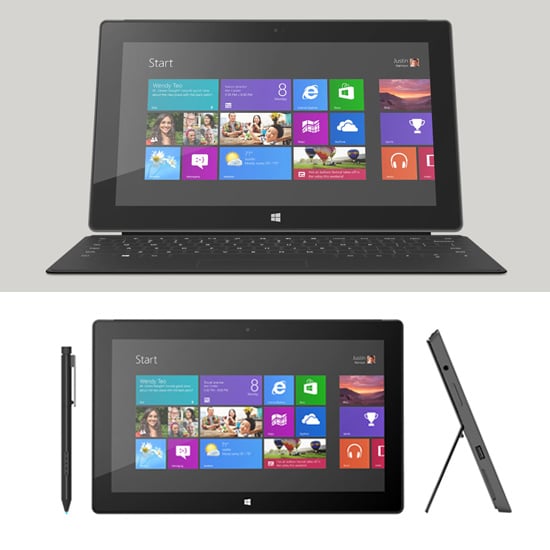 It's worth mentioning that the Surface Pro runs like a computer, with 4GB of RAM powering your current Windows 7 desktop applications but has all the features of a tablet (an accelerometer, a gyroscope, front-facing/back-facing cameras, and a digital compass). The 10.6-inch tablet is more comparable to ultraportable netbook computers like the 11-inch MacBook Air, which has a similar price point of $999.
The only question is this: how well does it run? The Surface Pro is notably different from the already-released Surface RT models, so we'll have to wait until the tablets are available in January to measure its performance. But we want to know: would you pay up to $1,000 to a Surface Pro? Does Microsoft's kickstand-equipped supertablet seem worth it to you?