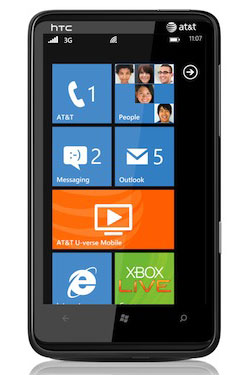 Microsoft announced its latest operating system yesterday, which will hit devices "later this year." Dubbed Mango, the OS update will come with a whopping 500 new features, which will be centered around communication, social connectivity, and the Internet. Although Microsoft didn't unveil all 500 latest features to come with Mango, here are a few standouts I think you'll love.
Hands-free — When you're driving, Mango can announce an incoming call or text message, and will allow you to respond to either without ever picking up your handset. Safe driving FTW!
Threads — Switch between your active texts, Facebook chats, or instant messages in one threaded space so you can keep the conversation going no matter where it takes place.
Social networks — Mango will add Twitter and LinkedIn feeds to contact cards and includes built-in Facebook check-ins, along with integrated face detection to easily tag pics of your pals before you upload to Facebook or the web.
Local Scout — Bing will aggregate activities and events that are going on around your current location, and allow you to rate each activity.
App Shortcuts — Kind of like multitasking, App Shortcuts are a handy feature in Mango. For example, if you're reading about a movie while surfing the web, Mango will create a quick shortcut to your IMDB app so you can check out the film's details.
What other features are you looking forward to in Windows Phone 7.1? If you want to see the entire Windows Phone 7.1 presentation from yesterday, check out the video on Microsoft's website.