Winter Cell Phone Tips
Geek Tip: Winter-Proof Your Cell Phone
Now that it's gearing up to unleash a wicked load of 4G phones (and soon, an iPhone), Verizon is dishing out the Winter cell phone tips to keep you texting, emailing, and chatting, and at just the perfect time.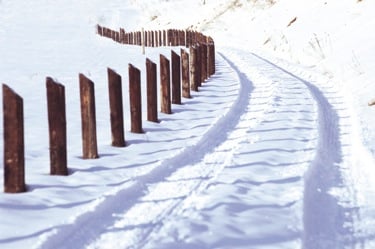 Although we've been hanging out in the middle of the desert at CES in Las Vegas, it gets pretty nippy out there, and according to Verizon, cold weather sucks down your battery faster than it would in warm temps. Not only that, but your phone's display is more sensitive in chilly Winter weather, which makes it easier to break. Talk about a double downer.
How can you keep your phone working at full speed, and get through Winter in one piece? Find out after the break.
Keeping an external battery pack attached to your phone will ensure you have juice, even if you're stuck in the snow somewhere. I recommend the Mophie Juice Pack Air, since it's been tried and proven to be reliable, and not too bulky. As for the brittle screen? Just like you wouldn't leave your tech in the trunk during soaring temps, you don't want to ditch your cell in the car overnight in freezing weather. Keep it close to your bod if you're trekking through the snow and consider adding a layer of protection, like a smartphone wallet.