Wireless Speaker Bar For iPad
Kickstart a Zooka Speaker Bar For iPad
We've tried too many wireless speakers with dim, disappointing sound qualities that we've almost given up hope on a reliable and attractive mobile audio system. Until we came across the Zooka wireless speaker for iOS devices ($90 or $150 for a limited-edition glow- in-the-dark version) on Kickstarter.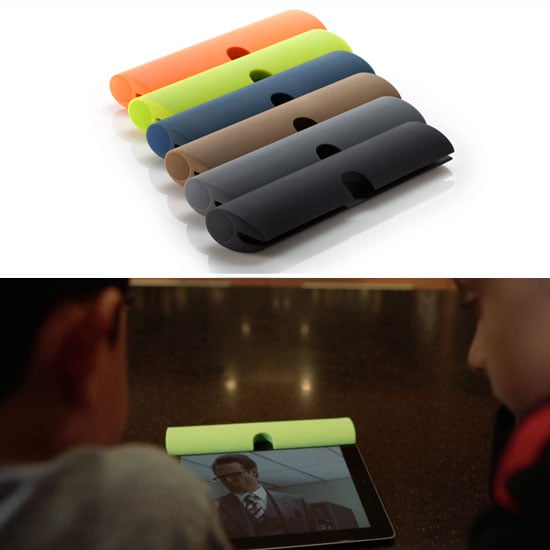 Zooka connects via Bluetooth to any iPhone or iPad and includes a 3.5mm audio input when Bluetooth is unavailable. Made of medical-grade silicone, the speaker slides onto the device and includes a rechargeable lithium ion battery and plays audio for up to eight hours.
Check out the Zooka's awesome audio quality in a video after the jump.