Women at CES
What CES Is Like For a Woman: 2012 Edition
Although being female in the tech industry isn't unusual, we're certainly outnumbered. At a large industry event like CES, there are perks and disadvantages to being a part of the underrepresented gender, so you definitely walk away with a solid pro/con list after the event. The best part was networking with other savvy ladies in technology, which made the con list — spoiler: it's pretty short — worth all the trouble.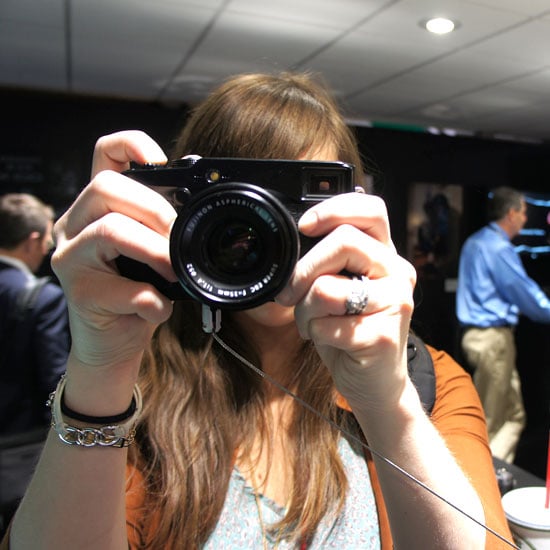 Pro: Respect from our fellow journalists and bloggers — While we overheard some unfortunate comments about women in the tech industry last year, 2012 was all about saying hello, getting to know our favorite writers, and even sparking new friendships throughout the week.
Pro: Instant bonding with your female ilk — Both during the conference and at networking events, we were able to instantly bond with our female brethren. It was so nice to see so many smart, successful women in the industry, and meeting them was one of the conference's major highlights.
Pro: No bathroom lines. — I waxed poetic about this one already, but I can't talk enough about how refreshing it was to enjoy a line-free trip to the restroom with plenty of sink and mirror space.
Pro: Fewer booth babes on the show floor — Correct me if I'm wrong, but I didn't see as many booth babes as I have in years' past. Don't get me wrong, they're still there, but I think it's becoming a wider-known fact that if you need a female with her boobs popping out of her shirt to attract attention to your booth, it means your product probably sucks. Let's hope this is a trend that sticks.
Hear about what we didn't like about our time at CES this year after the break.
Con: Weird attitudes towards women — We hit up hundreds of booths over the course of the CES week, and only a few times did we walk away unimpressed with the way PR and sales people handled our female presence. At one booth overrun by suits, we asked about a specific product and were blown off by the male reps on the floor. We couldn't tell if they weren't interested in talking to us, or were just bad salesmen. I'm hoping for the latter.