Women Are Going to Movies While Their Boyfriends Play Video Games
Chicks See More Flicks 'Cause Their BFs Are Playing Xbox — Agree or Disagree?
I had to chuckle when I saw this report coming out of the Sunday Telegraph yesterday, which says there's a reason for the increasing number of successful "chick flicks" at the box office lately, and it's not the fab acting and special effects. It's because women are heading to the theater while their boyfriends are in front of the tube playing video games.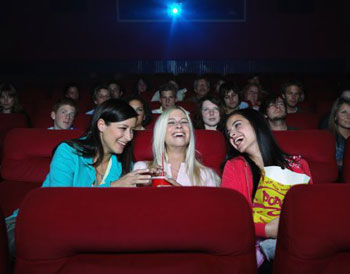 Games like Modern Warfare 2, Mass Effect 2, and Uncharted 2, which have all been released in the past few months, are keeping our guys busy while we head out with our girlfriends to watch New Moon and Valentine's Day. I, for one, am not the type to let my boyfriend hog the controller, but I'm also not one to discriminate against an entertaining "chick flick." So tell me — do you agree with this report, or do you think it's hype that keeps these so-called "chick flicks" at the top of the box office charts?