Women in STEM
For Girls in Science: 3 Actresses Who've Had Careers in STEM
These women may be best known as TV stars and sirens of the silver screen, but behind the scenes, they're accomplished women in STEM, which stands for science, technology, engineering, and math. For Girls in Science, a website where young girls can learn about STEM careers, research, and educational opportunities, reveals three Hollywood starlets who have had prominent academic careers and spent time in the spotlight.
Sally Ride, the first American woman in space, Yahoo CEO Marissa Mayer, and chemist Marie Curie are some of the more familiar faces on the list of lady inventors, scientists, engineers, and mathematicians. But there are three names that surprised us, including Danica McKellar, the star of The Wonder Years and a certified math whiz. Read on to uncover more actresses in STEM, and learn about the amazing contributions of these science-minded women.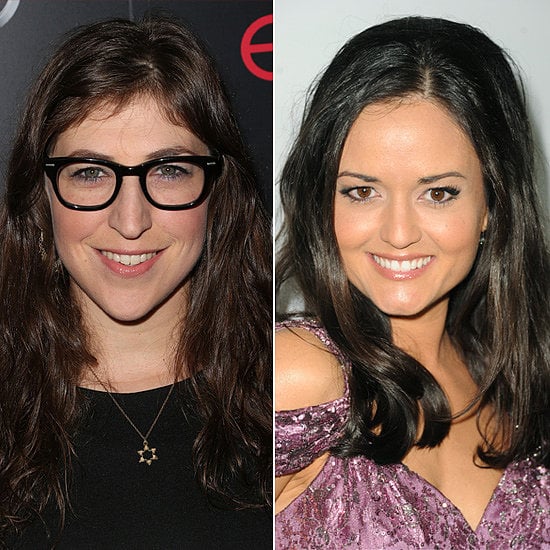 Mayim Bialik, Neuroscientist and Actress
You probably know Mayim as Blossom or as Amy on The Big Bang Theory — but did you know that this former child star has a doctorate in neuroscience?
As a Ph.D. student at UCLA, Mayim researched obsessive-compulsive disorder in adolescents with Prader-Willi syndrome, a rare genetic deficiency. During her studies, the actress gave birth to a son, inspiring her to become a certified lactation specialist and author a book on parenting titled Beyond the Sling: A Real-Life Guide to Raising Confident, Loving Children the Attachment Parenting Way.
Danica McKellar, Mathematician and Actress
Winnie Cooper of The Wonder Years has a secret: she's something of a math wunderkind. As an undergrad at UCLA, Danica coauthored a physics-based hybrid theorem, which was honored in the British Journal of Physics.
After graduating with summa cum laude honors in mathematics, she went on to star in a variety of TV shows, including The West Wing and How I Met Your Mother, and became a bestselling author of books that encourage young girls to have confidence and enjoy math. Her nonfiction titles include Math Doesn't Suck, Kiss My Math, Hot X: Algebra Exposed, and Girls Get Curves: Geometry Takes Shape.
Hedy Lamarr, Inventor and Actress
Hedy, known for her risqué scenes on camera, was considered one of the most beautiful women on film during her time — but she was much more than a great beauty.
The model-turned-movie-star was mathematically inclined and invented, along with composer George Antheil, a radio-controlled torpedo intended for use in World War II. The frequency-changing device served as the foundation for secret communication operations during the 1962 naval blockade against Cuba, and many modern inventors recognize her importance in the development of the technology.