Women in Time's Most Influential People 2013
The STEM Women of Time's Most Influential People
Time magazine unveiled its annual list of the most influential people in the world, and while it's full of household names from political figures like President Barack Obama to entertainment mogul Jay-Z and celebrated writer-director-actress Lena Dunham, female leaders in science and technology also made the cut among the "artists and leaders . . . pioneers, titans and icons."
Familiar tech faces Marissa Mayer, Yahoo CEO, and Sheryl Sandberg, Facebook COO, are listed as pioneers and titans, respectively. Both are powerful leaders in Silicon Valley, with the Yahoo chief leading the company back to its former tech glory, and with her new book, Lean In, Sheryl is reexamining gender politics in the workplace as they relate to keeping women from balancing the career success and family home life.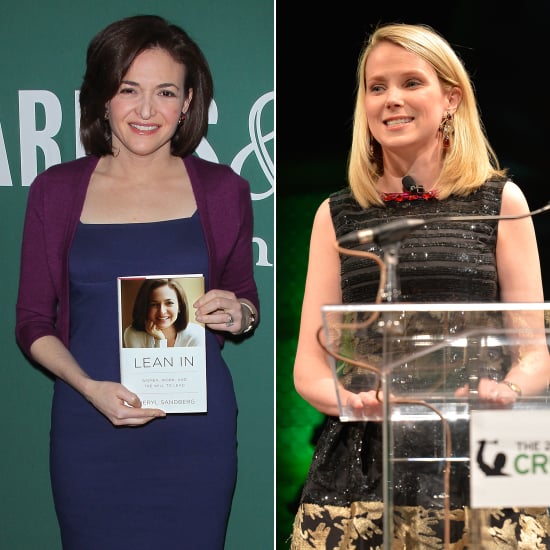 The C-suite isn't the only representation of women in the sciences, though; read on to learn about women revolutionizing education, helping to eradicate AIDS and breast cancer, and connecting remote locations to the power of the web.
Kimberly Blackwell — Dr. Blackwell's research in the fight against breast cancer has led to something called a "smart bomb," a way of treating the disease with fewer of the harsh side effects of other medical treatments.
Erica Kochi — Part of the UNICEF Innovation Unit, Erica has helped the organization use technology to effectively distribute mosquito nets, key in the prevention of malaria in Africa, and make the process of getting something as commonplace as a birth certificate easier for communities that previously went without them.
Daphne Koller — As a cofounder of Coursera, Daphne has made free college classes from top universities like Stanford, Duke, and University of Michigan available to global students ready and willing to learn.
Hannah Gay, Katherine Luzuriaga, and Deborah Persaud — This trio of doctors worked quickly to give an infant who contracted HIV from its mother anti-HIV drugs, which then fought back the virus so that the child, now at nearly 3, shows no signs of HIV. This fast-acting treatment could be effectively used in future treatments of HIV in adults too.
Roya Mahboob — Not only did Roya found an IT consulting firm in Afghanistan, but she also proudly hires women, not easy in a place where women are still told to stay at home with their families. She's even the force behind 40 free Internet classrooms across the country, so women can get online safely and in peace.