World Series Live 2013
Red Sox vs. Cardinals: Follow the World Series Action Online
The heat is on for the title of best team in major league baseball as the Boston Red Sox face off against the St. Louis Cardinals in the 2013 World Series. If you aren't able to follow the game at a sports bar or in real time on the radio, there are three online solutions to keep you updated on every strike, hit, and run.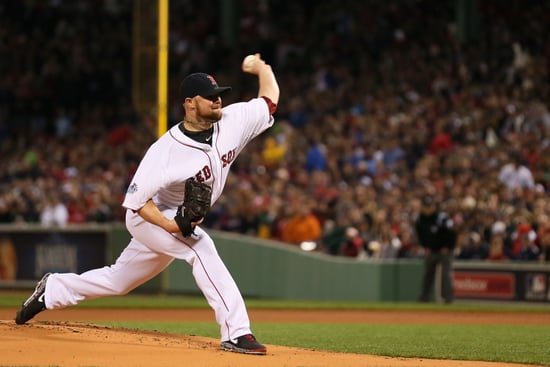 MLB.tv ($25) — Due to broadcasting licensing rights, it's downright impossible to watch the games online. Customers in the US and Canada who pay $25 for a MLB.tv postseason subscription can listen to live audio of the game or wait 90 minutes after the game's end to watch the full archive. Lucky international subscribers actually get to stream the game live with audio and the option to stream on multiple mobile devices.
MLB.com's At Bat ($4 for the MLB season, app is free) — This app is available for nearly every mobile platform, including iOS, Android, BlackBerry, Windows Phone 8, and Kindle Fire. Though it doesn't include a live video, At Bat does offer real-time pitch-by-pitch updates on the game, video highlights, and text sports news.
Twitter — Make a World Series Twitter list to get a diverse serving of play-by-play news. Follow along straight from the source, @mlb. The editors of ESPN, Deadspin, CBS Sports, Sports Illustrated, and Yahoo Sports. Or get more commentary from the writers who live and breathe baseball every day like Buster Olney of ESPN, Ken Rosenthal of Fox Sports, and Jon Heyman at CBS Sports.