Would You Buy an Unlocked Phone?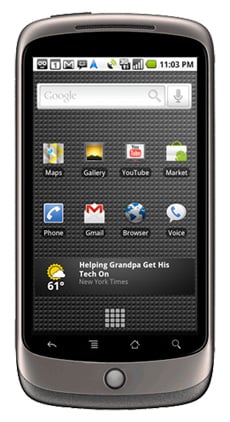 There's been a lot of hype surrounding yesterday's announcement of the HTC Nexus One, aka the Google phone, especially because Google plans to sell the phone unlocked — that is, not tied to one wireless carrier or contract plan. Presumably this will keep a lot of customers happy if the AT&T backlash from iPhone users is any indication. But the problem with selling a carrier- and contract-free phone is that it's much more expensive. If you purchase the Nexus One with T-Mobile (the only carrier currently offering a special pricing option), it'll cost you $179 with a two-year contract. Verizon will throw down its pricing options in the Spring, but, if you choose to forgo the wait and purchase the unlocked version of the phone, it'll cost $529, since there's no carrier to subsidize the phone cost.
I understand why the pricing works this way, but it is a hefty sum of money. In theory, the idea of an unlocked phone and the freedom that comes with it is great, but in practice, I don't know that I'd shell out that much cash for the privilege. Would you?