Would You Install a Door That Opens With a Foursquare Check In?
Front Door Opens With Foursquare Check-In: Way to Go or Going Too Far?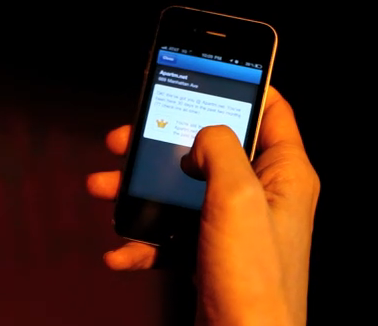 I'm all about checking in at my favorite haunts on Foursquare and battling it out for mayor (which can open the door to sweet rewards — free drinks, anyone?), but when a Foursquare check-in literally opens a door? Well, that may be a bit much for me.
A Foursquare super user in Brooklyn has rigged his front door to open with a simple check-in via a series of pipes and tubes called the Internet, a Mac Mini, and Javascript, and even has a white list for a certain number of friends and employees that can enter with a check-in as well. It makes me wonder if this could be easily hacked, leaving this guy's home office open to burglars or — gasp — party crashers. What do you think about the Foursquare front door — way to go or going too far?