X-Ray Laptop Skin
X-Ray Laptop Skin: Totally Awesome or Totally Weird?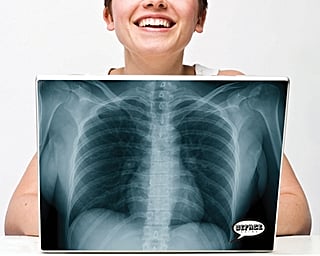 Am I the only one completely weirded-out by x-rays? I don't like them one bit, and even looking at this X-Ray Laptop Skin ($15) makes me shudder! The skin is designed at the correct perspective to actually look like an X-Ray as you sit behind it, and is available in only a 9x13" size.
It's a little much for me . . . but what do you think?