Xbox E3 Announcements
E3 Announcements: 5 Xbox Games I'm Excited About
Yesterday's Microsoft E3 press briefing gave us a look at what's to come in the next year for Xbox, and I gotta say — it's looking pretty good, folks. Though the presentation brought a ton of new titles (but very little launch dates), there were some standout games that I can't wait to see more of. Check out which ones below, then tell me your favorites in the comments!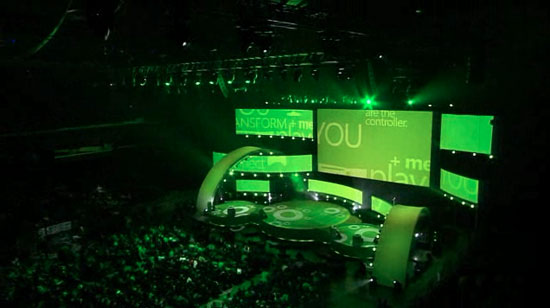 Tomb Raider — This new look at the series takes us back to Lara Croft's origin — when she was just 21 years old, fighting her way through a mysterious island. The demo looked really intense and sometimes even a little bit frightening.
Kinect Star Wars — I perked up when I heard the Star Wars theme music playing during the presentation for this new title. I'm hoping LucasFilm does what it does best to help Kinect Star Wars take off — produce some awesome accessories to go along with it. Hello, light saber!
See the rest of my list after the jump.
Dance Central 2 — The first installment of this game is always a hit at parties. In my opinion, dance games are the new band games. So to know that a new version of Dance Central is coming soon really got me in the mood to shake my groove thing.
Fable: The Journey — ICYMI, I'm a huge Fable nerd, which means I'll be all over this game. This installment seems to take place long after Fable 3, in a time where "heroes aren't born, they're made." This game will also be Kinect-enabled, so you can use your entire body to fight off goblins, balverines, and summon your powers.
Mass Effect 3 — The final installment of the Mass Effect series is Kinect-enabled, which means you can use motion and voice controls to command the game. Plus, it's still got the "choose your own adventure" feel, so there are many ways your story can unfold.